Who made the eggs? – Matt Hatton answers the question
3 Upvotes
14 Replies
Upvote
Add A Reply
Forum Topic
Who made the eggs? David or the Engineers?
Matt Hatton on Instagram:
Hatton: You didn't get to see much in the final film but the Covenant eggs were beautifully finished and layered. Felt a bit bad for the girls working on them stuck staring at giant slimy fleshy alien vajayjay for days and days though...
------: Who made it in the end? David or the Engineers?
Hatton: David built on the engineers' work. That's what the film says to me and the idea we worked under at the time...
------: Thanks, it's just that between the book and the movie there was this gap. I'm guessing that the Engineers basically made it from one of those carnivorous plants and David only tweaked it so it could 1) hold a dormant facehugger (which he also tweaked, not invented); 2) who in turn holds an alien egg which is really Shaw's ovary impregnated with the DNA of an (amplified, blackened) engineer neomorph.
Hatton: Yep great guess and I absolutely did the flora stuff intentionally making a bridge not just between the native life and Giger shape language but also as my way of explaining the discrepancy between the different aesthetics we've seen and giving an internal logic. But also wanted to honour the ambiguity inherent in Giger's work where you have an idea but it's not spelled out literally. So it's funny the face-sucker art which was pretty ambiguous (and Ridley liked for that reason) has been taken so literally as not just rebreathing prototype but insemination = eggs from Shaw. A lot of people are being reductive and very literal and yes I like the idea but I like it thematically. Like Blade Runner it's not that Deckard is or isn't, the point is he MAY be. Metaphorically much stronger. Same here! Does that make sense? I think Ari is pretty on the money!
--------------
Visit the link, you can find the original conversations and two photos of the eggs mentioned:
https://www.instagram.com/p/BYK2HDZFQhE/?taken-by=matthatt0n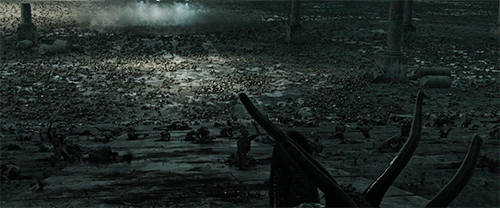 14 Responses to Who made the eggs? – Matt Hatton answers the question
Add A Reply
Sign in to add a reply to this topic!