Forget about the Silver Screen- Alien Franchise can easily go this way
0 Upvotes
1 Replies
Upvote
Add A Reply
Forum Topic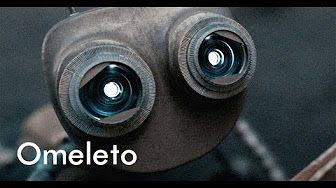 The Alienverse is too big for theater releases and some will not follow comics or novellas. 
AI, monsters, corrupt companies and more- this is what needs to be tapped. Here is a mere taste of what AI can do today:
here is the link if the embed fails:
Yes, it is a shameless plug. I think/hope some will get exposed to what good indie sci fi can be.
1 Responses to Forget about the Silver Screen- Alien Franchise can easily go this way
"it is a shameless plug."
Ha Ha indeed.... but its nice to see such Decent Low Budget Attempts...
I think Disney could make a few little Shorts, that Tease/Cover some aspects related to the Franchise... they could then Gauge Reaction to these to Determine which thing the Fans would adere too and which things would be a Waste of Money if they Centered a Movie around.
Look at the ALIEN 40th Anniversary Shorts, surely Disney could release say 4-6 such Shorts that cover different aspects of the Franchise, Each being 3X Longer and 3-5X more Budget.
If we look at the  Short... and imagine similar little teasers like this done in Alien Analects Live Action then they could see HOW the Fans  React...
The Anniversary Shorts seem to be more ALIEN based, but they could do some more to cover other Aspects of the Franchise... Engineers, Interaction  between Engineers and Humans some Experiments on LV-223, the Engineers Experimenting with other Kinds of Humanoid Creations.
Colonial Marines on a Bug Hunt Short (not Xenomorphs) or a Training Camp Short with Banter that shows say a Young Sergeant Apone
We could cover AI as in Synthetics in a Short..
Weyland-Yutani Rivalry...
The List is Endless. They only have to be 20-30 Minutes and then Disney could use them to GAUGE what Fans would be more inclined towards...
However i think for the most Part Disney would consider that the best Venture would be another BUG HUNT!
I would Gladly come up with some Various Shorts. I could not contribute to the Anniversary Competition due to my Location.
R.I.P Sox  01/01/2006 - 11/10/2017
Add A Reply
Sign in to add a reply to this topic!